No 16 | Hinata Nanase
ABOUT Hinata Nanase
Girl Number:

16
---
Message:

Hi! Nice to meet you, I'm Hinata Nanase. Although I'm still learning the art of erotic massage, I'll always try my best for you. I love flirting and getting close together ♪ I also love to talk so will be interested in anything you'd like to talk about! I'm looking forward to seeing you soon, thanks!
---
Age:

23
---
Height & Measurements:

154, B85 W54 H83, Cup D
---
Character Type:
---
Hobby:

Listening to music
---
Favorite Food:

Fruits
---
Charm Point:

Smile and smooth skin
---
Self Trend:

Walking
---
English Level:

level of daily English conversation
---
Manager's Comments
Hinata is fashionable and beautiful like a hairdresser ☆ She is a real beauty! Great style, good looks but most of all, erotic!!! She is still learning the art of massage, however being a good learner no doubt she will take good care of you! Hinata's biggest selling point is her great erotic service!!! A well mannered girl, she always provides the greatest erotic atmosphere!!! She is a definitely a one of a kind therapist!!! Her personal appearance is very unlikely found in this industry; she will intrigue you. A nude Hinata is always a pleasure to be seen!!!
| Date | From | To |
| --- | --- | --- |
| Tue, 28 Mar | Not available | Not available |
| Wed, 29 Mar | Not available | Not available |
| Thu, 30 Mar | Not available | Not available |
| Fri, 31 Mar | Not available | Not available |
| Sat, 01 Apr | Not available | Not available |
| Sun, 02 Apr | Not available | Not available |
| Mon, 03 Apr | Not available | Not available |
| Tue, 04 Apr | Not available | Not available |
| Wed, 05 Apr | Not available | Not available |
Schedule
Hinata's Blog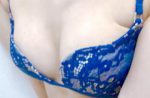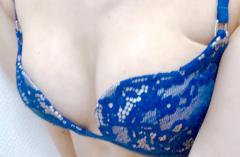 ♪
-
Hello I'm going to work today for the first time in a long time★ What kind of brother can I see? I'm looking forward to it. The bon holiday is over. A body tired of the heat Let me heal. Hinata Favorite 0
About