Kimono♡from No94 /Iroha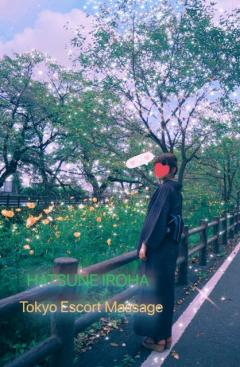 Good evening, i'm Iroha.
Long time no see.
This week's weather was horrible with a lot of rain.
While I was having a rest, I asked to wear Kimono for private reasons and went for a walk.
I chose chic black for kimono, and the young landlady of the inn was really laughing at my friends lol.
It looks like that? lol
But it's nice that I can enjoy a trip to a hot spring while wearing Yukata.
明日(9/14)〜出勤予定ですので、お電話お待ちしておりますね💕
(9/14.) I am going to work tomorrow. I will be waiting for your call💕